Below is a sample of some of our most popular Team Building events. Whether you pick just one to supplement a company activity or choose multiple packages to build an entire day of training, we will customize all of them to meet the specific needs of your group.
In Search for the Cache
Our most popular team building course uses riddles and GPS systems to show management teams the importance of their relationship with the workforce.
A Team Without Borders
This powerful team building event shows the relationship each department has with each other and the community by demonstrating the importance of each individual on the team while engaging in a service project for underprivileged children within your community.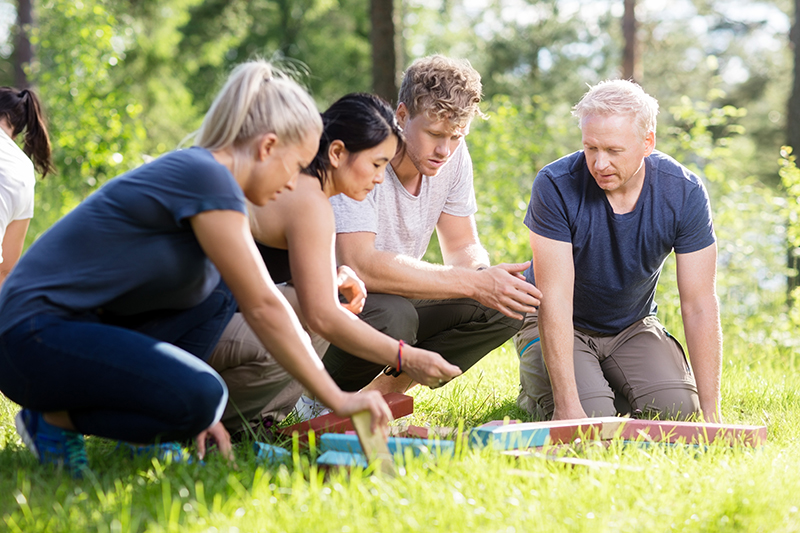 The Communication Project
84% of all customer related problems come from a mishap in the communication process. "The Communication Project" consists of three activities that offer powerful insights into our personal communication styles while building awareness of the communication styles of others.
surviveTHIS!
In this unique training, your team ventures out into the wilderness with a list of specific tasks to complete. During this process they learn more about how they interact under pressure while under stress, providing each of the team members better insight as to how they can perform in a manner that helps them manage the competitiveness of the workplace. This exercise relies on the reliance of staff on each other, which includes utilizing individual skill sets and strengths.
SOP2gether
This fun, engaging, and wild activity provides the unique opportunity to highlight the importance of the Standard Operating Procedures (SOPs) of your organization.